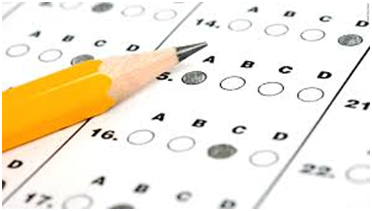 Standardized Testing:
Contact our team today so that we can get you started on the road to testing success.  We will work with you one-on-one in order to guide you through the standardized testing maze while presenting you and your family with valuable time sensitive information; resources and facts that will many times give you a competitive advantage.  Our team will also discuss and provide you with Information on:
SAT Scores
ACT Scores
Test Taking Insights and Resources
Training Guaranteed to Increase Your Scores
Superscoring
Our Super Scoring Tool/Calculator
Score Choice
Standardized Testing Fact Sheets
SAT and ACT Websites Links
SAT/ACT Banned By Some Colleges (Read Article Below)
News & Events
Results of Removing Standardized Test
Scores from College Admissions
One year after Hampshire's decision to stop accepting SAT/ACT scores in admissions, we are seeing remarkable results.
Monday, September 21, 2015
By Jonathan Lash, President, Hampshire College
You won't find our college in the U.S. News & World Report "Best Colleges" rankings released this month. Last year Hampshire College decided not to accept SAT/ACT test scores from high school applicants seeking admission. That got us kicked off the rankings, disqualified us, per U.S. News rankings criteria. That's OK with us.


We completely dropped standardized tests from our application as part of our new mission-driven admissions strategy, distinct from the "test-optional" policy that hundreds of colleges now follow.  If we reduce education to the outcomes of a test, the only incentive for schools and students to innovate is in the form of improving test-taking and scores. Teaching to a test becomes stifling for teachers and students, far from the inspiring, adaptive education which most benefits students. Our greatly accelerating world needs graduates who are trained to address tough situations with innovation, ingenuity, entrepreneurship, and a capacity for mobilizing collaboration and cooperation. We weighed other factors in our decision:
Standardized test scores do not predict a student's success at our college
SATs/ACTs are strongly biased against low-income students and students of color, at a time when diversity is critical to our mission
We surveyed our students and learned not one of them had considered rankings when choosing to apply to colleges; instead they most cared about a college's mission
Some good students are bad test takers, particularly under stress, such as when a test may grant or deny college entry; Multiple-choice tests don't reveal much about a student
We've developed much better, fairer ways to assess students who will thrive at our college.
In our admissions, we review an applicant's whole academic and lived experience. We consider an applicant's ability to present themselves in essays and interviews, review their recommendations from mentors, and assess factors such as their community engagement and entrepreneurism. And yes, we look closely at high school academic