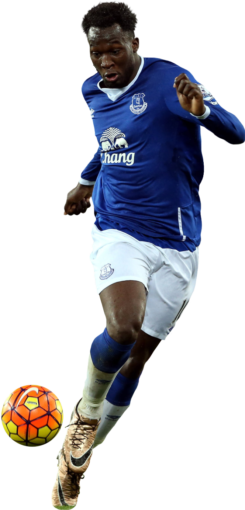 PSA Connect™ Premium Services:
Cost:  $795.00 with five (5) affordable payment plans to choose from for the First Year, then $19.95 per month only when assistance is requested from a "Live Counselor"!
Option 1:  Make a single payment of $795.00
Option 2:  Make a single payment of $295.00; then the Remaining Balance of $500.00 within 30 days
Option 3:  Make two equal payments of $397.50 at start-up and 30 days later
Option 4:  Choose our 50/50 Flexpay – $495.00 Down then only two (2) $150.00 remaining payments
Option 5   Choose Extended Flexpay – $495.00 Down then Flexpay 12 payments of only $25.00 per month
Call our team 24/7 including Weekends and All Holidays at (904) 515-5675 or click the PayPal "Buy Now" Button to pay as little as $295.00 to get started and our team of Recruiting Educators/Personal Advisors/Counselors/Coaches will spend as long as it takes (usually 1 – 3 Days) educating you and your family while building your Player Profile and Introductory PSA Recruiting Letter for your use.  Please note that there is an additional cost for Video Production Services when needed which can be either In-house or via a more Professional External Service Provider.  If you already have a video, we can have your Potential Student Athletes (PSA) Briefcase (Introductory Recruiting Letter; Player Profile and Video) out the door within just a matter of hours and we expect you to receive responses in just minutes to hours! It's really that simple!
Our completely optional value added and life changing Premium Service is absolutely personal and is designed for you to receive either a Scholarship Offer or Roster Spot or a Personal Email Declaring Interest in you in 48 hours or less.  And of course, you will also receive College ID Camp Invitations which we will use to help and show you how to craft a winning recruiting plan that leads to your ultimate success!  That has consistently been our Track Record as a Start-up Education Based Recruiting Service and we know that our reputation is on the line.  To date all of our clients, within 48 hours or less have received emails from schools; even emails  that made "On The Spot" offers or that eventually made the final offer that was accepted.  Although, we can NOT make false promises and/or guarantees to you, that is always our goal!
I also want you to know that I am a Tulane Graduate (Mph); created, founded and owned Resumes To Go  (Registered Mark), which was previously one of the Top Resume Writing Services in the country for many (well over 20) years.  I have successfully written Resumes and Sports Profiles for NBA and NFL Coaches; Student Athletes; General Officers; Military; Civilian Senior Executive Service (SES) Candidates and 100s of their civilian counterparts spanning all industries.
We do not accept every potential client that calls or provide Premium Services for every potential customer.  You must be prepared to work together as a team and willing to swiftly provide us with all the critical and vital information needed in order for us to obtain immediate success. In some cases, we may choose to work with clients on a Trial Basis, but we will NOT forward your PSA Briefcase until all requested information is received. At times due to the need for a critical skilled position after viewing your PSA Briefcase, a Coach may give the, "Submit Even Though Incomplete Go Ahead/Approval" and only then – will you be given direct access to the Coach as an "Exception To Our Rule" with our team in the background monitoring your progress towards success! Failure is NOT an Option and there is NO Plan "B"!
The reason behind this "RULE" is the fact that the Coaches who spoke with us have stated that the biggest issue/PROBLEM PSAs are facing when competing to make their Rosters and receive Scholarship Offer Determinations is the inability of the PSA to provide critical information needed to make such decisions in a timely fashion. So basically, Student Athletes are their own worst enemies. Just look at it this way. You will be with a team and might not see your campus for days and/or weeks at a time. So every Coach needs to know that you as a player can complete all homework assignment which requires communication with your Teachers/Professors and is equipped with the wherewithal to respond and complete all assigned daily tasks without supervision and in an expeditions manner. They have to be able to trust that you can be depended upon and NOT have to be hand held or led. This specifically applies to High School Juniors and Seniors!
Now on the flip side, Coaches expect lower level classmen to make initial contact, then to drip feed them information on their personal, academic and athletic growth when warranted and especially YOUR accomplishments both on and off the pitch!
Our Public Service Announcement/Warning:  PSAs and their parents are consistently writing and calling because they feel as though they have or are running out of time. As such, meanwhile access to automated online recruiting services and their applications are being purchased with absolutely no follow-on education or instructional support as to how to properly use the online applications/services in order to achieve success! Most all other Recruiting Services will absolutely automatically sign you up and relieve you of your funds. Because to them it's a very lucrative numbers game, their "Win-Lose" structure in the end leads to unhappy clients and many bad customer experiences because those other services are paid upfront and/or will string you along over a span of years literally causing you unknowingly to lose out on many opportunities.
The TRUTH is that the answer to the Million Dollar Question that all of us have at one time or another asked is, "Yes all such services do have successful results, but can you afford to be the one that paid upfront and failed to met the needs of your child or your own goal. If I we have not learned anything, but one thing during our 20 plus years of writing resumes for customers and clients who were in desperate need of a job and feed themselves and their children, we have learned that Speed; Visual Presentation (as you only have 8-10 seconds to make a lasting impact); Professionalism and Thoroughness as a whole is the key to your competitive success!
If I am paying a Recruiting Service 100s or even 1,000s of dollars, I better know that my child's results are are in the hands of a proven professional! Please remember more than anything that the Recruiting Game/Process is a Competitive Process as you are competing for fast dwindling resources and that "More Resources" than most parents and PSAs actually realize are on the line such as Academic Scholarships; Athletic Scholarships; Private Scholarships; Dorm Space; Stadium Seats; Financial Aid; Grants; Work Study Assignments; Internships; Roster Spots; Book Allowances; Honors College Scholarships; and even Parking Spaces.
We promise you that when you click our (The Following) PayPal button , it will be because you are confident in our commitment to providing legendary success and our track record of verifiable results.
We do just what we do for you in hours or days and NOT Months and/or years if you are an upper class PSA!
The Bottom Line:   If you are looking to attend a specific school, then our Premium Services are most likely NOT for you! IN such instances, we do offer $95.00 PSA Counseling Services that ARE DESIGNED to educate you on how to prepare your Initial Introductory Letter or you may choose to use our $295.00 Start-up Service in order to have us prepare your Player Profile and Introductory letter for you! Video Production Services are charged on a separate Fee Schedule. Please call (904) 515-5675; 24/7 for details!